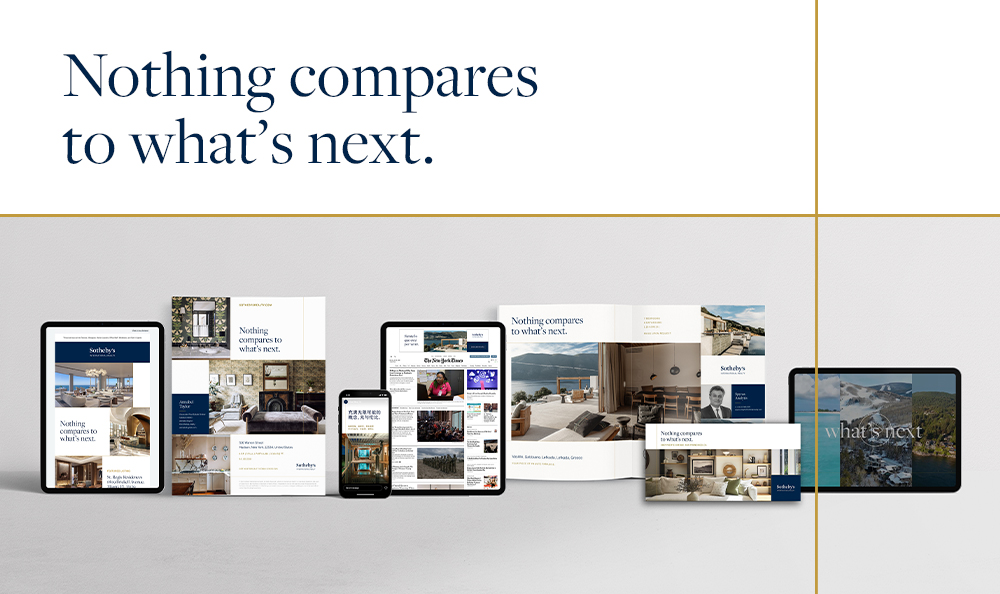 'Nothing Compares to What's Next,' developed with design agency Huge, builds on the firm's 2021 campaign, positioning clients for a hopeful new era working with a Sotheby's agent
ABOUT THE CAMPAIGN
Nothing compares to what's next is a natural evolution of the Nothing Compares campaign. It retains the core brand components that allowed the campaign narrative to flow, while elevating the role of the agent. They are experts in understanding their clients' wants, needs, and aspirations — all while curating the next chapter of their lives.
The campaign has evolved towards an aesthetic that leverages a modern design approach through an editorial layout style.
Read the Inman report here.